Project Moore again recognized as 'leading IT law firm'
We are proud to announce that Project Moore has once again been recognized as leading law firm in the 2018 edition of Chambers Europe.
Chambers acknowledges Project Moore as a boutique firm with an enviable reputation in the IT sector, consistently drawing praise for its specialist knowledge of the market.
In the 2018 edition, clients praise the IT team's commercial approach, stating: "Their business acumen is really good and very well embedded into the legal advice they offer," noting also that the advice is "tailored to our business."
One client is particularly impressed by the collaboration between team members and the way it benefits the client, saying: "They work together as a team in a flexible manner in order to combine their knowledge and experience. As a client it's a pleasure to have more than one contact at the firm."
"We believe that it is key to understand our clients and to work closely together" say Eva Visser and Lieneke Viergever, two of the firm's founders. "Only if we understand their business needs, we can actually realise pragmatic, business-focused solutions."
The Chambers rankings are the culmination of in-depth interviews of clients and are trusted globally to objectively rank the world's best lawyers and law firms.
You can view our Chambers ranking here: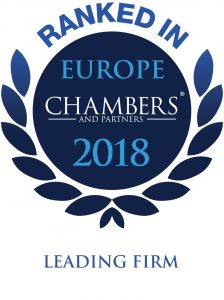 Author